Christmas is not here yet, but Valve is already presenting gifts to us! Meet the Operation BROKEN FANG case!
M4A1-S PRINTSTREAM by JTPNZ
A continuation of the Printstream series from the Fracture collection and a brother of Desert Eagle | Printstream. Strict black-and-white design with mother-of-pearl inserts.
Another item from a series. The neo-noir family of M4A4, USP-S, and AWP has now been complemented with an excellent skin for Glock-18. The authors of the skin are donschi and Blazer.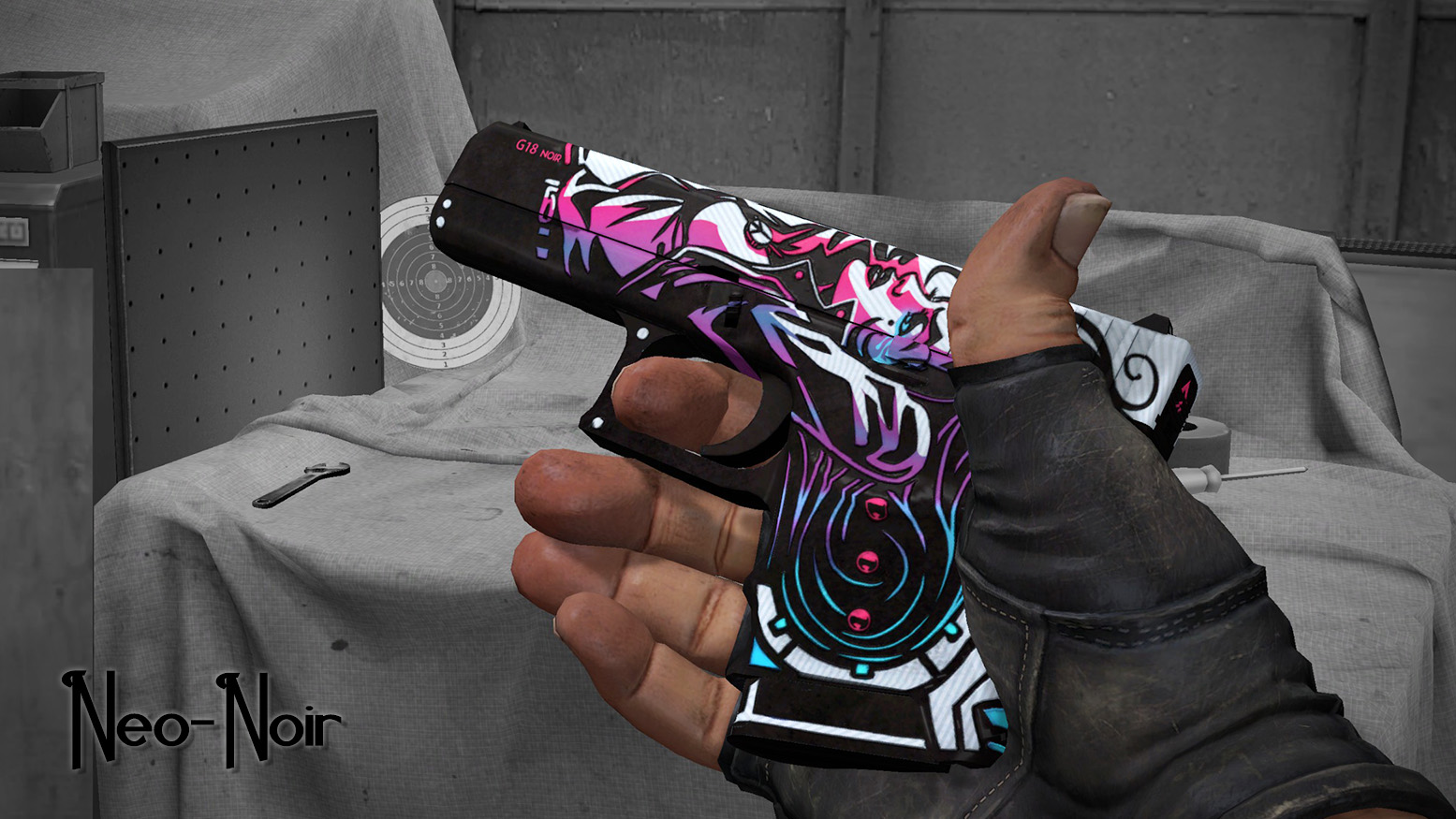 M4A4 Cyber Security by Conne and 11it
Cyber Security, a vivid automatic rifle from the creator of P90 | Freight, was originally called Zhelazny in the Workshop. According to the authors, the design was inspired by cyberpunk aesthetics and created by artificial intelligence.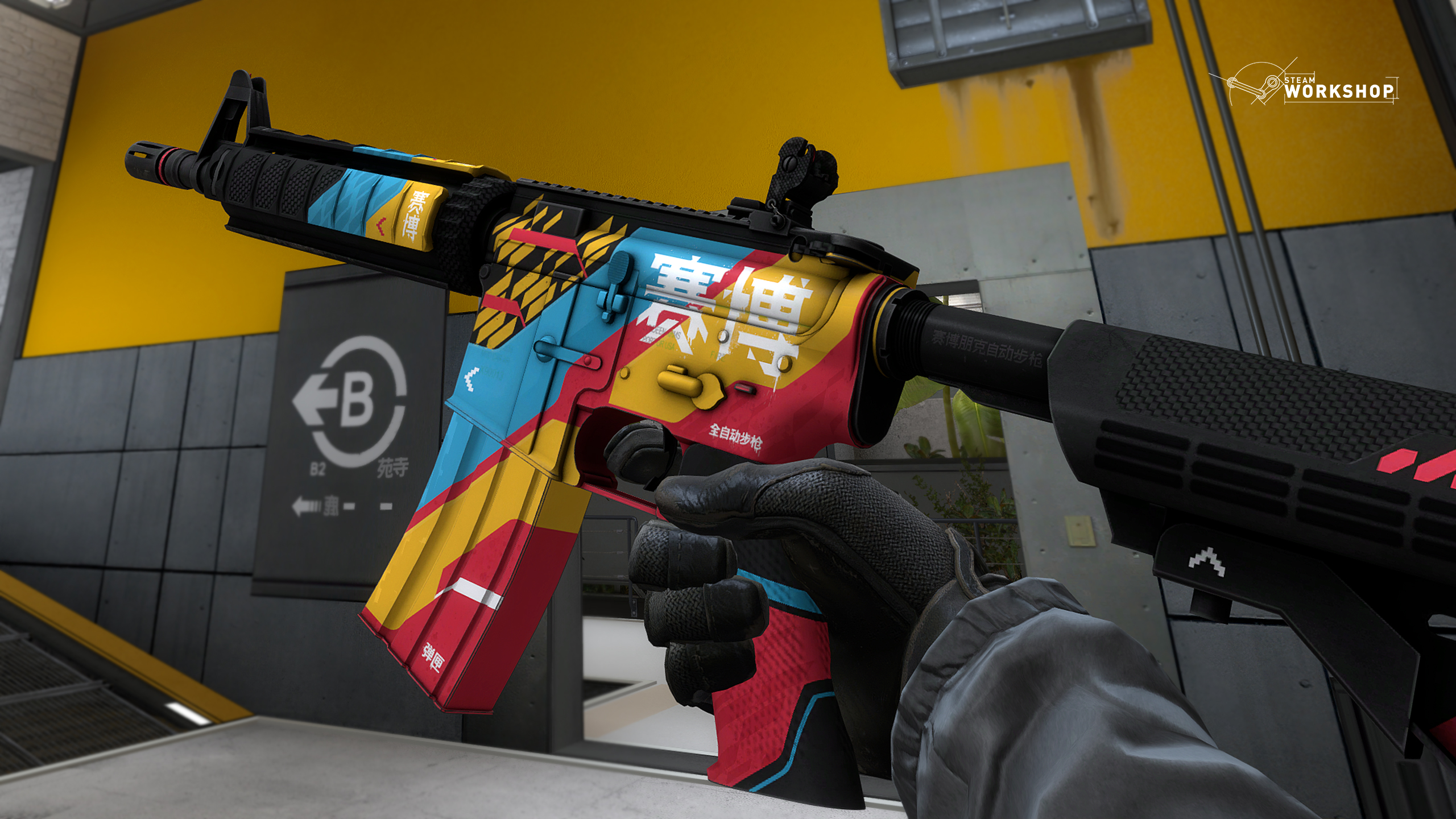 USP-S Monster Mashup by Nextgenz
In the author's workshop, this skin with a cartoon-style crocodile was simply called Krokos. We know Nextgenz, who made this skin, as the creator of the Desert-Strike and Cyrex skin series.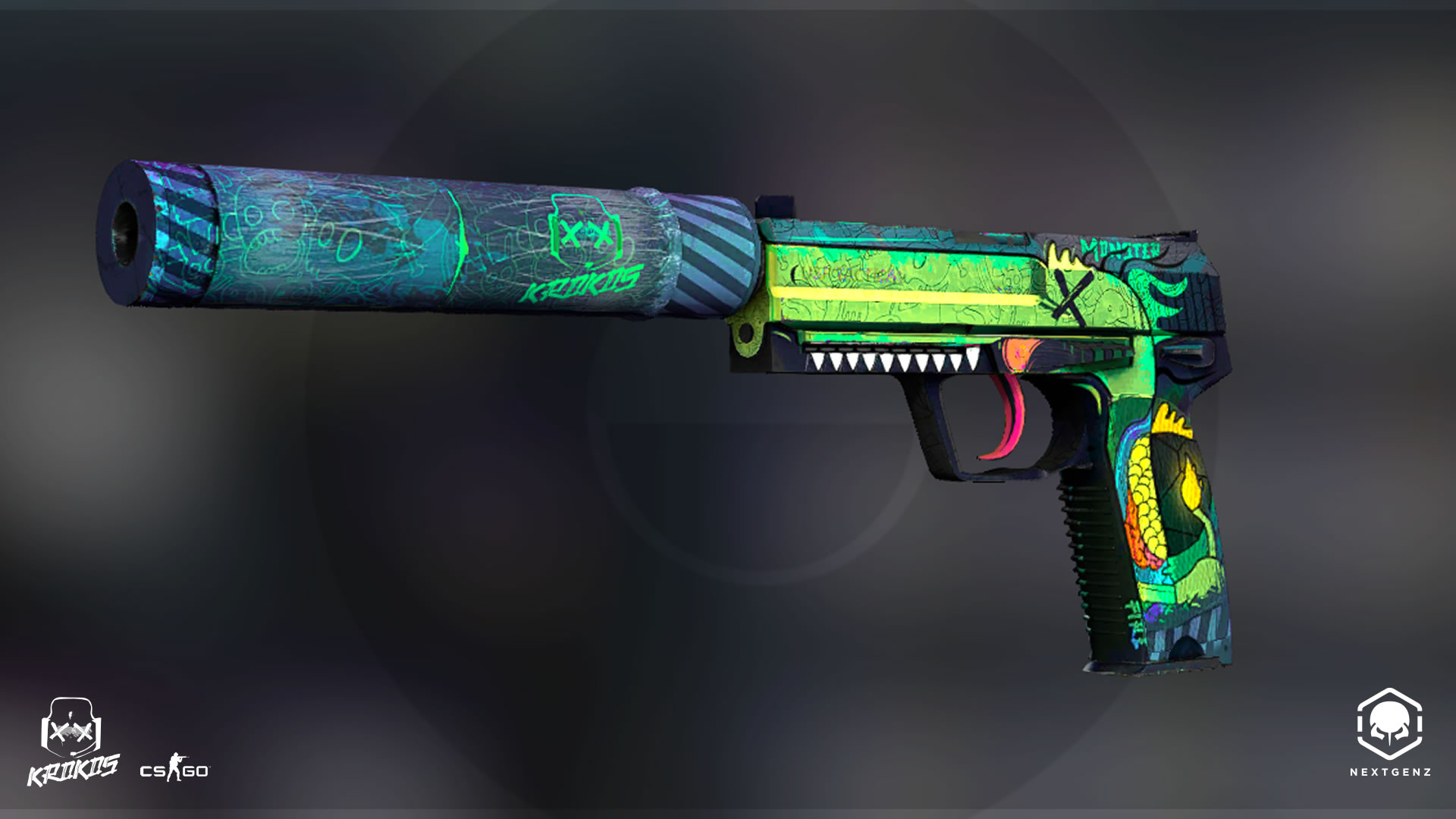 Five-Seven Fairy Tale by Rafok
The cutest skin in the whole case was originally called "Girl's Diary." Enjoy the ultimate cuteness of a princess, a unicorn, and flowers combined! Kawaii! I think we'll have to reassess our top of cute skins.
This is the author's debut skin accepted for the game.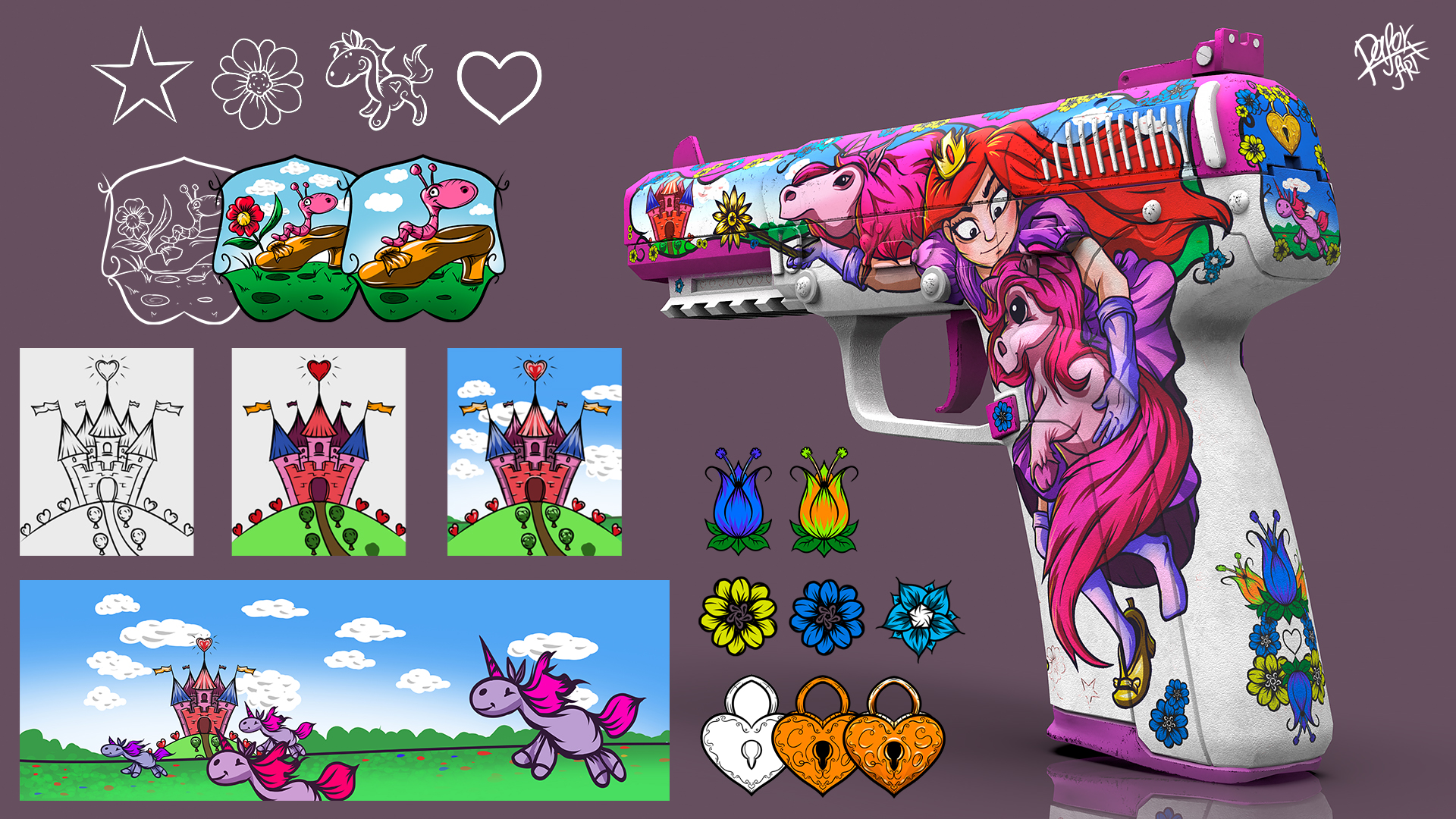 G-99 Factory truly is an accomplished skin-maker: a huge number of his skins have entered the game. In particular, he's the creator of Revolver R8 Reboot, SCAR-20 Assault, and CZ75-Auto Polymer.
This time, he gave us a stylish black-and-white submachine gun with golden elements.
Which is great: there's an acute lack of gold skins in the game.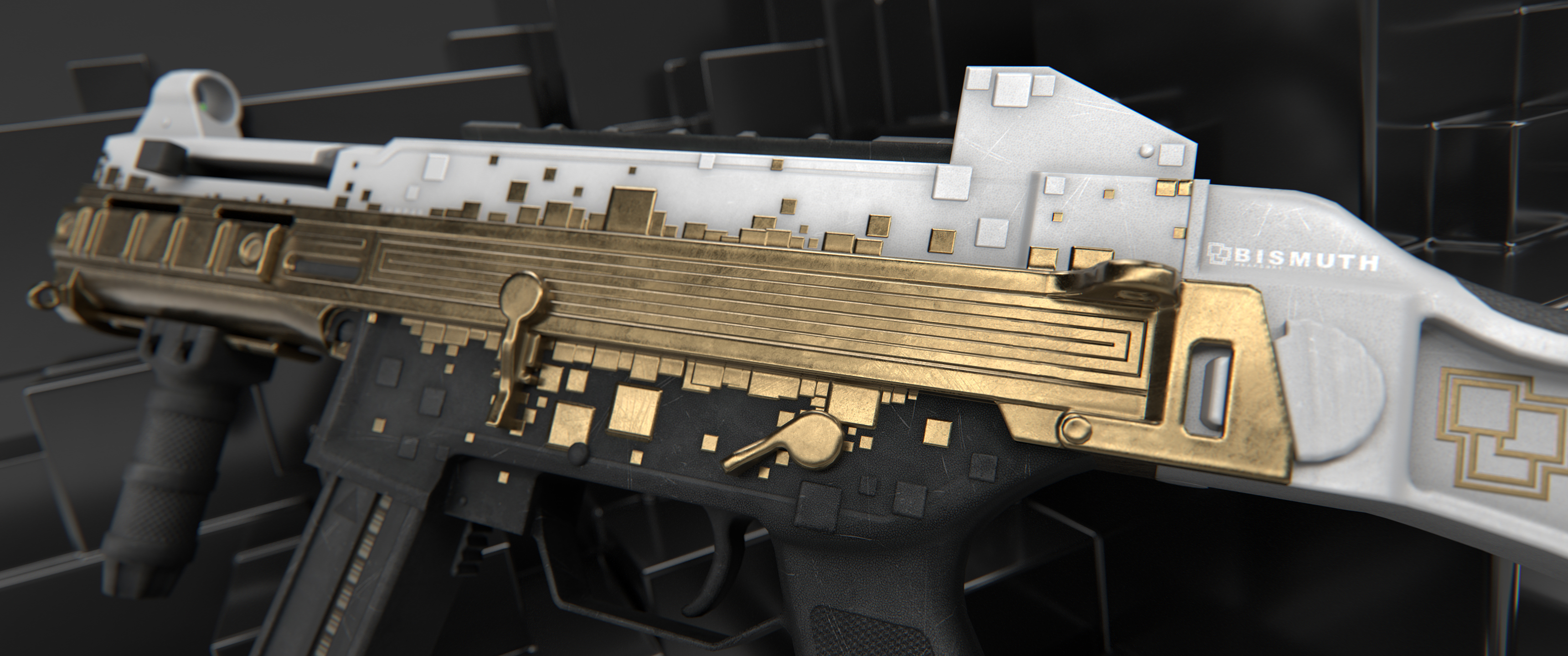 SSG 08 Parallax by kosear
For almost three years, the game has seen no new additions from the author of FAMAS Roll Cage and PP-Bizon High Roller. Finally, kosear presented us with a Chromatic Aberration skin. No, you aren't seeing things, that was really the plan.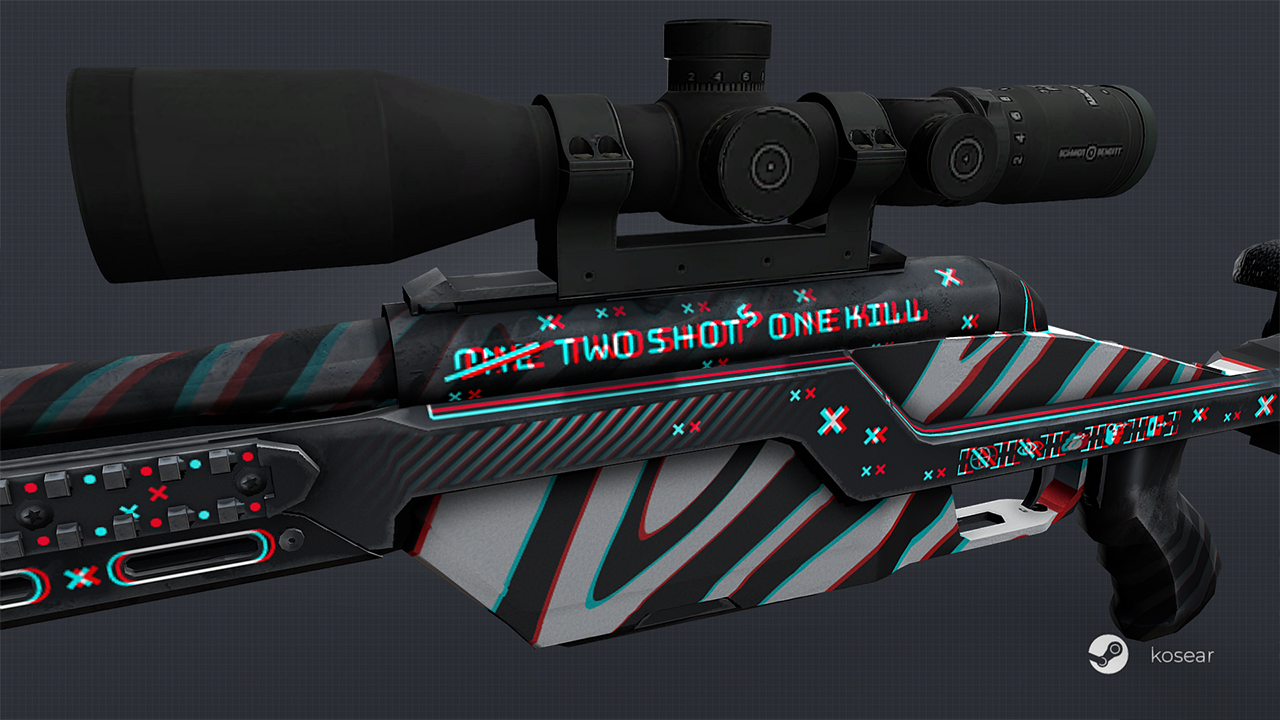 Dual Berettas Dezastre by Des and el_tus
Stylish Berettas from the creator of AK-47 Rat Rod and SG 553 Phantom!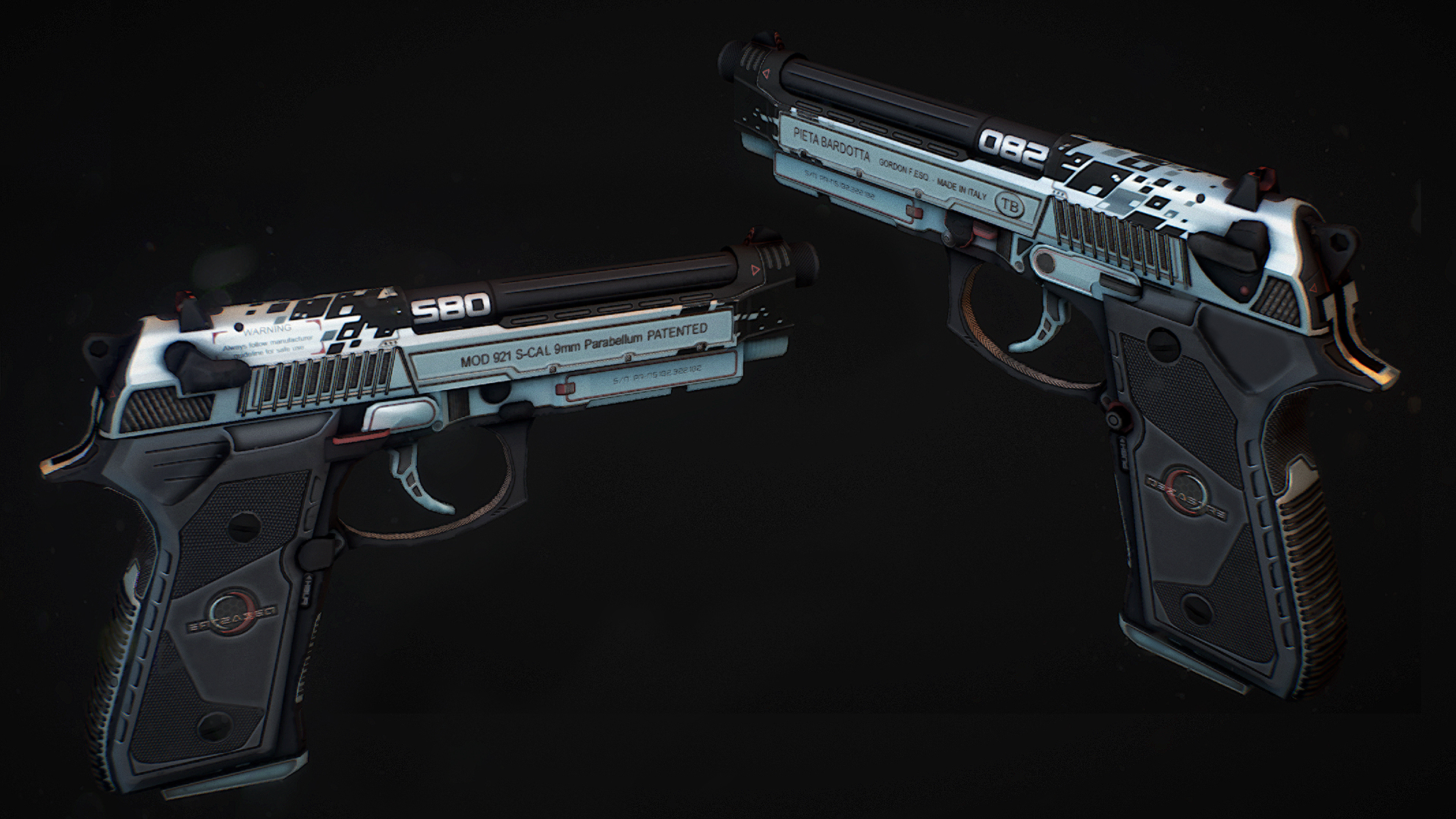 AWP Exoskeleton by Rozzy
Another debut by a British author, inspired by Alien.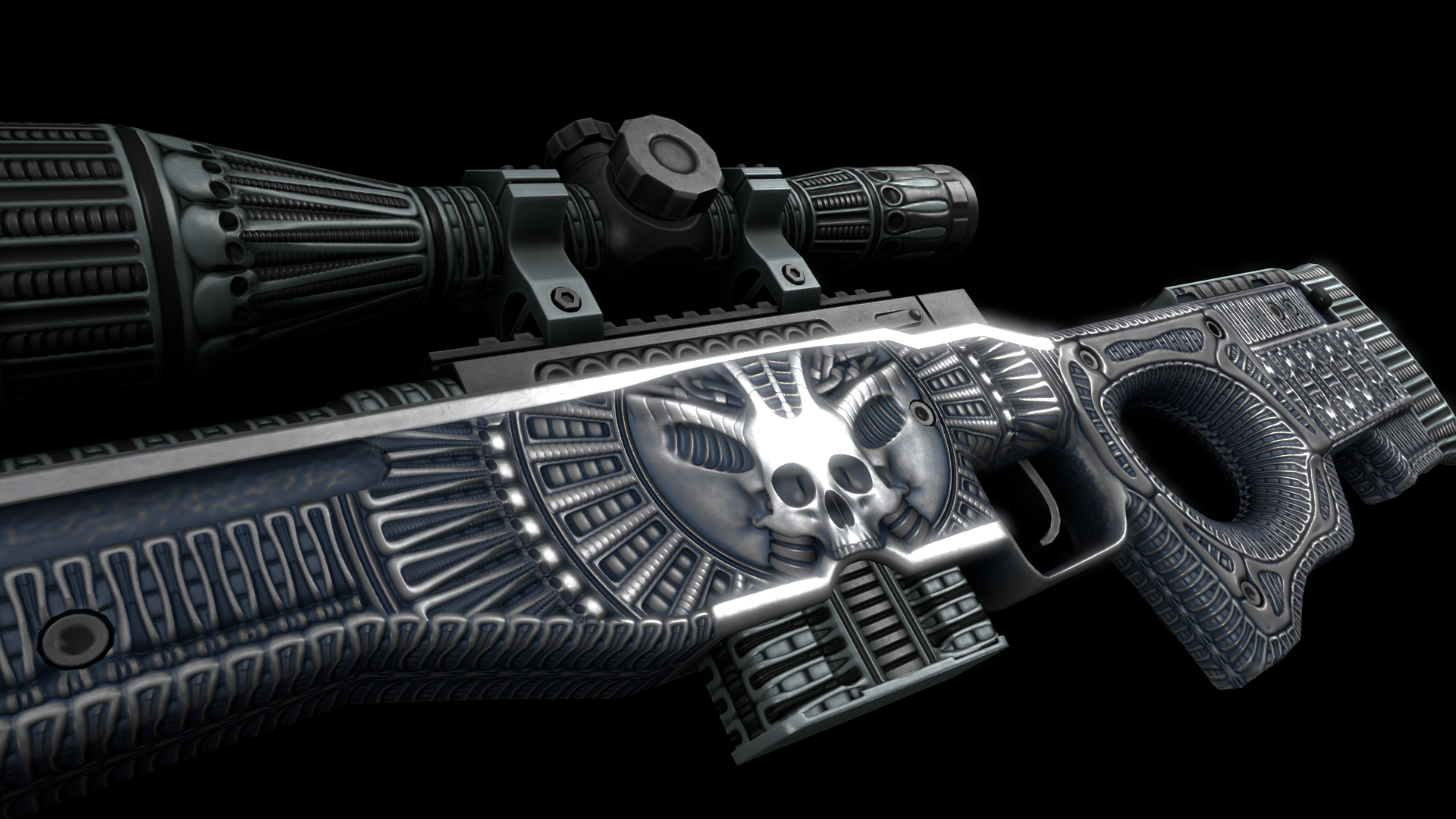 Nova Clear Polymer by Strenson
Strenson has been creating items in the Workshop for two years now, and this Nova is his first skin to be accepted into the game. Congratulations!
MP5-SD Condition Zero by Andy and tanapta
Andy, the author of M4A4 Desolate Space, and tanapta, the creator of SCAR-20 Enforcer, joined forces to design this beautiful submachine gun. The skin was meant to be part of the anniversary CS20 case, but it's only now that it made its way into the game.
M249 Deep Relief by Teo and VisHomin
The second skin by the duet Teo and VisHomin to enter the game. In 2018, they gave us R8 Revolver Grip.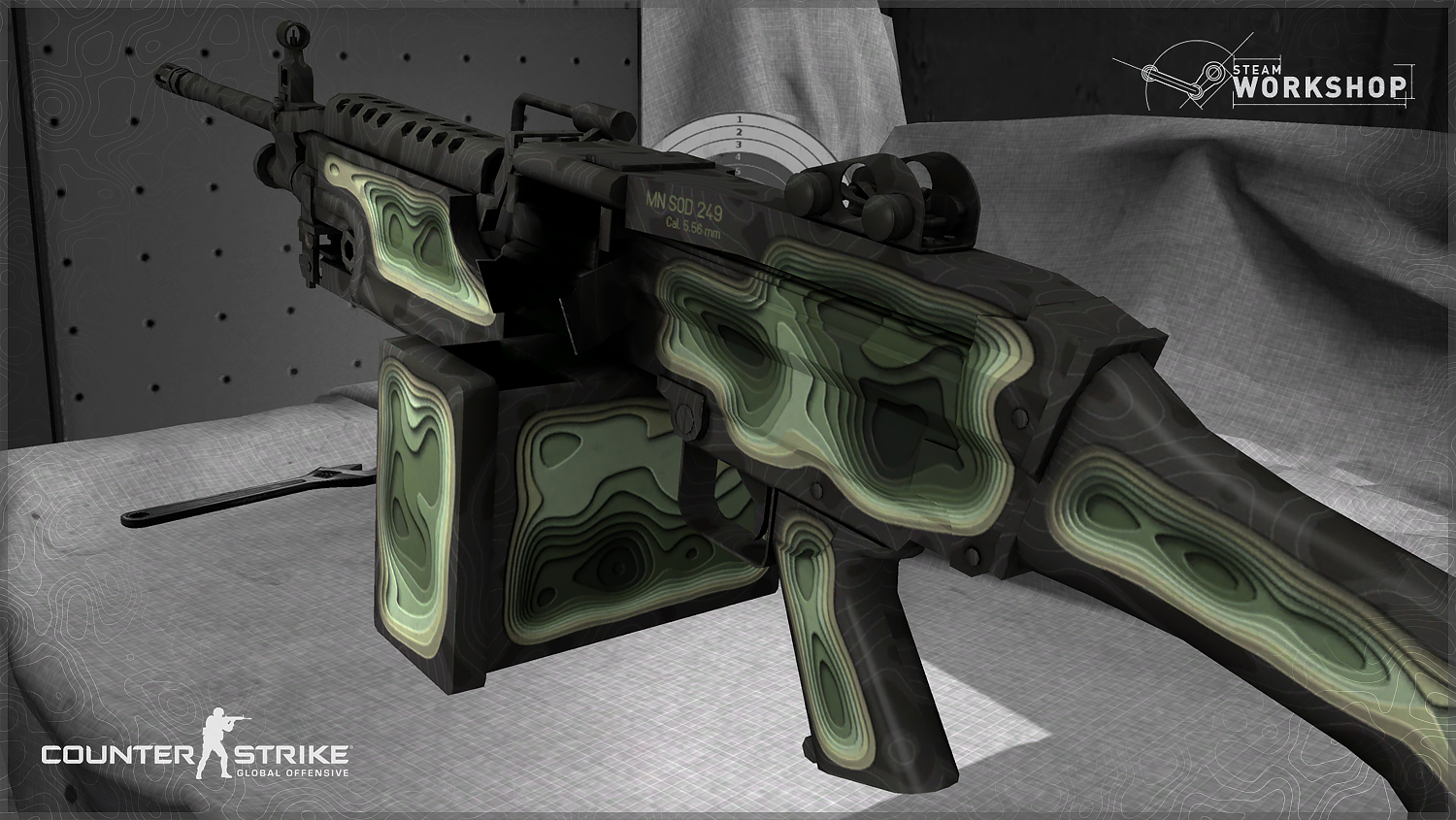 P250 Contaminant by kiku
Another new name among skin-makers. This P250 by the Russian author looks really 3D, doesn't it?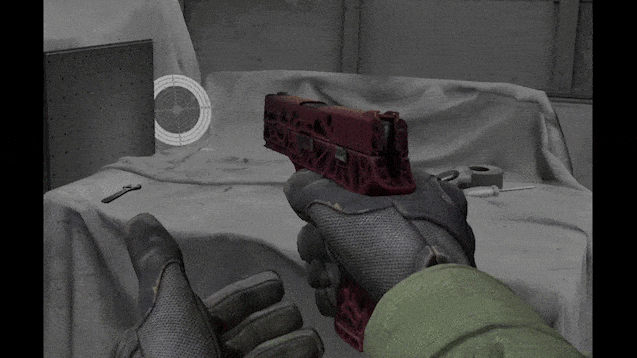 Galil AR Vandal by Monika
Galil AR Vandal, aka Robber in the Workshop, is the debut work by the author Monika. A true rebel!

G3SG1 Digital Mesh by hexeth
Hexeth enjoys the status of a real guru among skin creators. Not a single case can do without his works. This G3SG1 looks simple and plain from afar, but it's a false impression.

By the way, we recently interviewed this creator!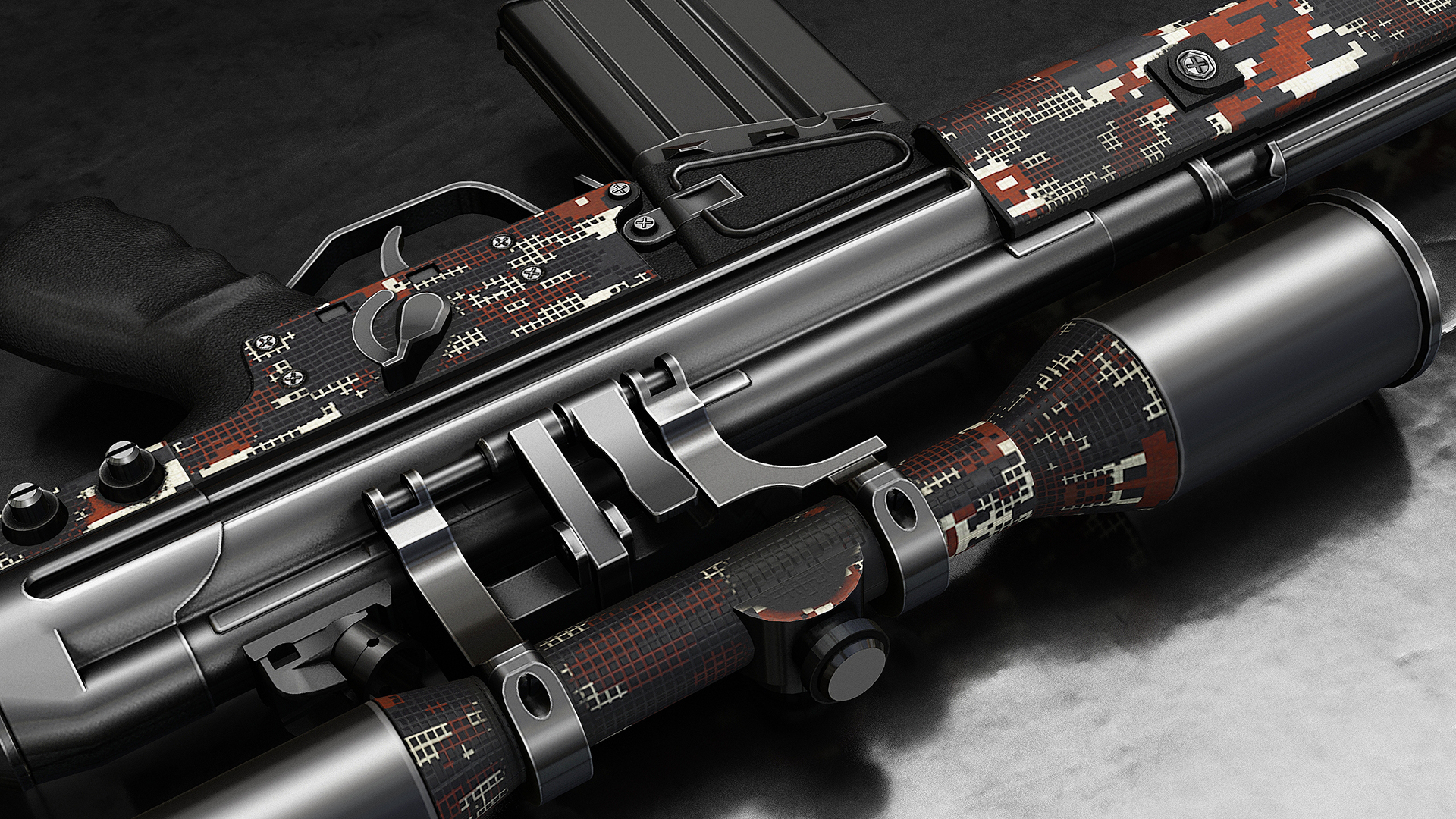 A mischievous skin by .krM5, the author of the Devouring Flame sticker, and mara_der, the creator of P250 Nevermore. Looks like the first true Godzilla among CS:GO skins!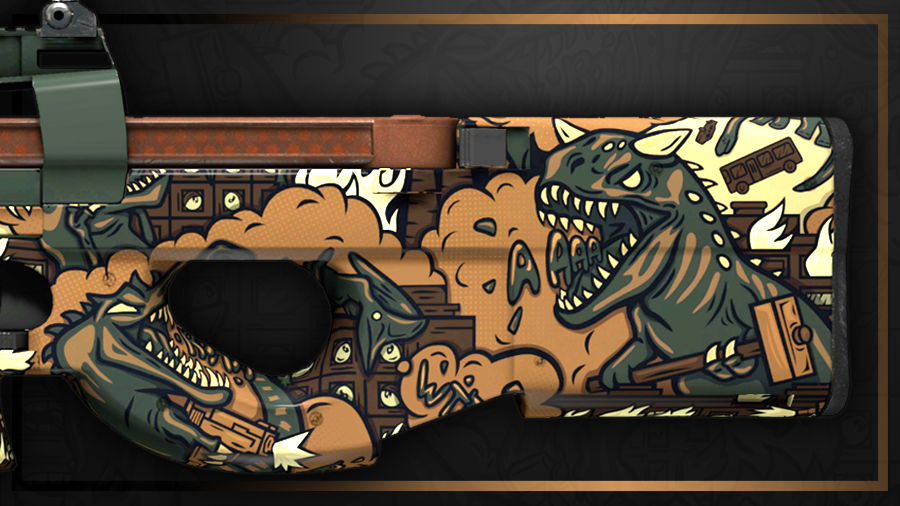 CZ75 Vendetta by emu
This Vendetta has spent as long as three years on the shelves of the Workshop before entering the Broken Fang case. We're glad it wasn't lost among millions of unreleased skins. Now, it has joined the author's previously released works: Tec-9 and AK-47 Fuel Injector.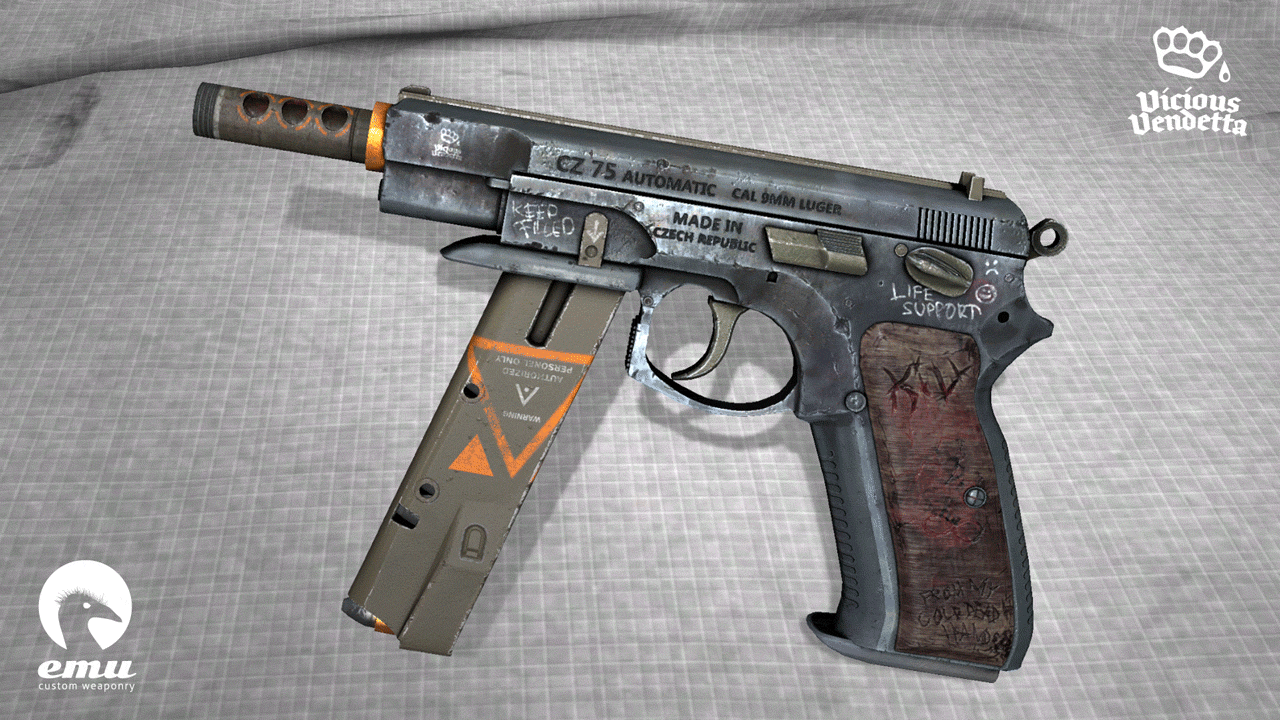 And, of course, a delicacy for dessert: new gloves!