There are hundreds of skins in CS:GO. On this mountain, you can find almost anything: camos, gradients, industrial motives, monsters, one-tone skins, and many others. But almost is not everything. New skins can be added.
Holographic skins
There are objects like that in the game already. These are stickers that can change colors depending on the angle and the way the light falls. Unfortunately, that's where the possibilities end. No skins with similar qualities exist. But there are prototypes. A user of CS:GO subreddit multihawk recently introduced a holographic skin for FAMAS.
The body of the assault rifle is covered with a color the gradient of which ranges from yellow to blue and looks simple enough. However, when the light or angle changes FAMAS turns out to be decorated with shimmering triangles and other angles shapes. We'll add that they shimmer quite slowly and don't ripple chaotically.
From the technical point of view, it's not difficult to create such skins and they won't influence the FPS more than holostickers. For now, Valve has not reacted to such a concept but technically there are no limitations as far as adding them to the game is concerned.
Animated skins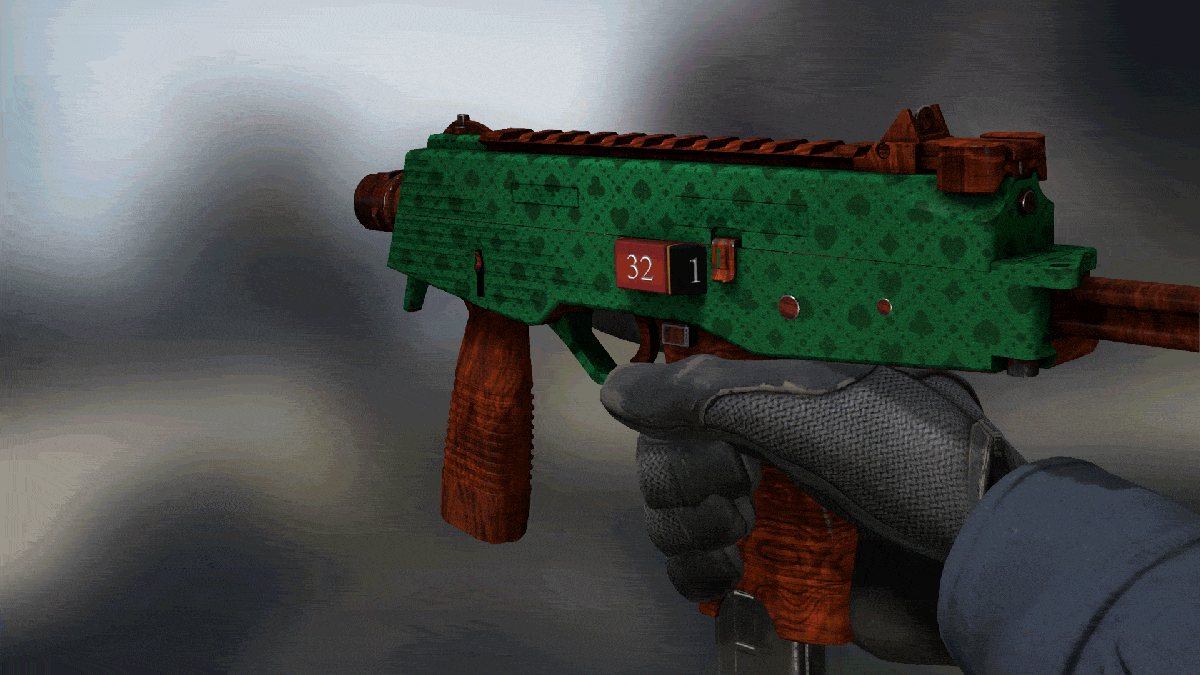 In terms of skins or types of weapons, there are a few atypical animations like the camera shaking when you choose a revolver or a push dagger or a rare Deagle animation. Skins themselves don't come with animations unless you count the StatTrek counter blinking.
The Steam Workshop once featured an animated skin for MP9 (Croupier). The static version looks like so: the body is painted green, on top of it there is a pattern of card suits. The handles are made to look like wood and a protruding part on the left side of the body is represented as a small part of a roulette.
However, in the game, the texture of the skin starts moving. Unfortunately the skin designeк didn't manage to make a part of the skin move and as a result, the skin looks like a Christmas Tree that keeps shimmering. That distracts the player and with time becomes annoying.
If Valve expands the number of tools and allows to introduce the animation parts of skins then it'll only be a question of time until these skins start turning up. For now, the community can only dream of them and create concepts.
Team Skins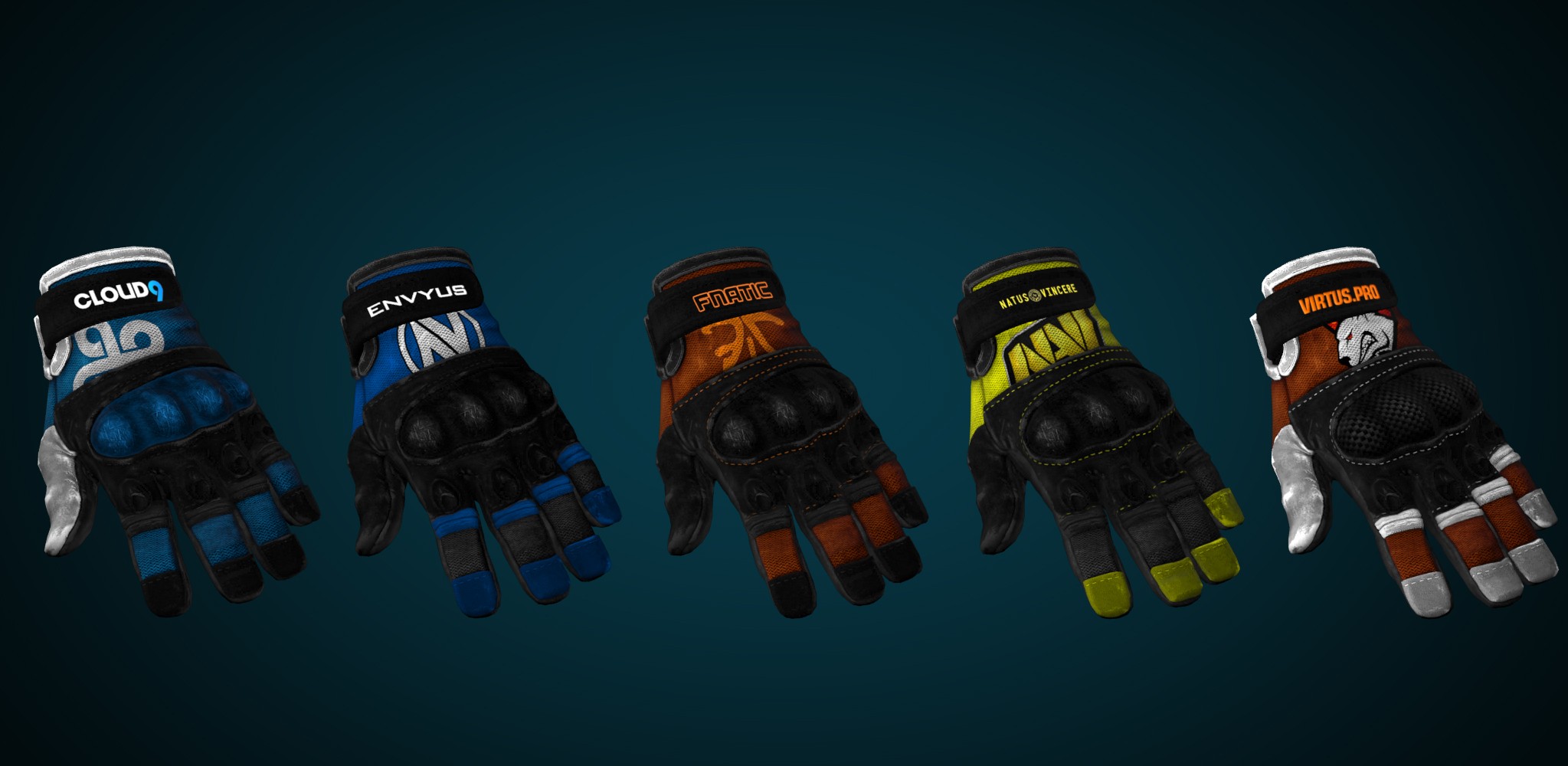 Another idea which has already been implemented is team skins. This idea has already been implemented in another Valve game, Dota 2. There a designer and a known community member cooperated to create the skin.
Similar concepts have been realized in other games too. You can get skins from ESL Pro League in R6 Siege, and League of Legends features thematic skin sets that correspond to the motives of the current world champion team.
There is nothing like that in CS:GO. At best, you can stick on team stickers. However, there is a problem. The usual skin only accommodates 4 stickers. You can't commemorate a champion roster that way. The best option at the moment is getting a souvenir skin while watching a major. That option has something to do with financial limitations and also means limitations in terms of customization.
Team skins that would be dedicated to the current World Championship are unlikely to appear anytime soon. What a shame! This is the best way of showing the world which team you support.
Valve hasn't released principally new skins for a while. The development team prefers to work with tried and trusted designers and thus the game slowly keeps showcasing more and more similar skins. Gabe! Maybe its time for some variety?